India: Radioactive scare at Delhi airport
Comments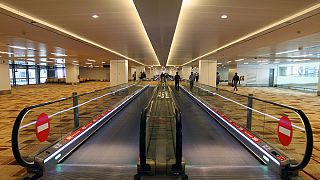 Fears of a radioactive leak triggered emergency action in the cargo area of Delhi's Indira Gandhi International Airport on Friday.
Suspicion centred on a consignment of so-called nuclear medicine offloaded from a Turkish Airlines plane but it turned out to be a false alarm, with atomic inspectors giving the all clear.
"After an extensive assessment, the Atomic Energy Regulatory Board (AERB) has confirmed that there was no leak of any radioactive substance in the subject shipments at Delhi Airport," a spokesman for airport operator DIAL said.