"This is good for Fifa" world football's governing body reacts to arrest of senior executives
Comments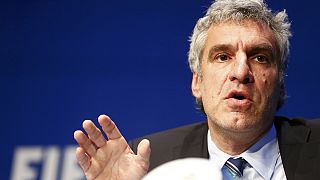 Fifa has responded to the arrest of six of its senior executives at the request of US authorities on corruption charges.
The organisation's head of communications Walter de Gregorio faced the media at Fifa HQ in Zurich.
He said Fifa was suffering, but: "You don't believe I know but I'm going to say it once again. This for FIFA is good,is not good in terms of image, it is not good in terms of reputation but in terms of cleaning up, in terms of everything what we did in the last four years this is good".
He added that the Fifa congress and election of the new president will go ahead and that as it stands the disputed World Cup's in Russia scheduled for 2018 and Qatar in 2022 will be played.