'Rampant corruption:' US orders arrest of senior FIFA executives
Comments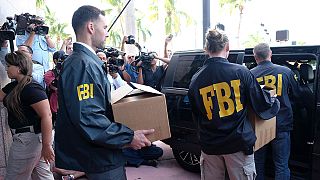 FIFA is reeling after Swiss police arrested seven senior executives, including two vice presidents, at the luxury Baur au Lac hotel in Zurich in a dawn raid.
The Swiss Federal Office of Justice issued the warrants following a request by US authorities the individuals are in detention pending extradition.
US prosecutors have filed charges detailing "rampant, systematic and deep-rooted" corruption at world football's governing body.
The US Department of Justice said 14 people had been charged with money laundering, racketeering and wire fraud to the tune of $150m.
In a separate case Swiss authorities have opened criminal proceedings in connection with the bids to host the World Cups of 2018 in Russia and the Qatar tournament scheduled for 2022.
Police raided the FIFA offices earlier and seized electronic equipment.
US Attorney General Loretta Lynch stressed the probe was far from over she said:"Let me be clear: this indictment is not the final chapter in our investigation."