Italian mafia boss arrested in Brazil after 30 years on the run
Comments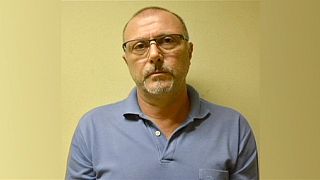 An Italian mafia boss who had been on the run for 30 years has been arrested in Brazil.
Pasquale Scotti was captured in the northeast city of Recife in a joint operation with INTERPOL.
The 56-year who is half Brazilian – was convicted in absentia for the illegal possession of firearms and more than 20 homicides.
The Italian authorities have begun extradition proceedings against him.
Scotti was the boss of the Camorra mafia group in Naples and was arrested in a shootout in 1983. But he escaped hospital and despite multiple raids Italian police were unable to find him.
INTERPOL used archived digital finger prints.to identify him.
Brazilian police have said Scotti fathered two children in Recife and had been running several businesses in plain sight.