Nevada officials set to launch murder probe into death of BB King
Comments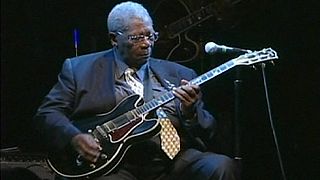 Officials in Navada are to launch a murder investigation into the death of legendary musician BB King.
Two of his daughters claim the guitarist was given "foreign substances to induce his premature death," by business manager Laverne Terney.
Terney and the musician's personal assistant Myron Johnson deny any involvement.
Lawyers for the estate say the accusation is unfounded.
King died in Las Vegas at the age of 89.