Italian police arrest 39 alleged Mafia members in Sicily
Comments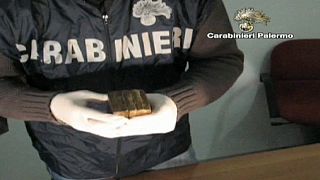 Police in Sicily have arrested 39 individuals and seized assets worth some €10m as part of crackdown on three Palermo Mafia gangs on suspicion of drug trafficking, extortion and corruption.
One of those held is a municipal police commissioner.
Gaetano Vivirito is accused of accepting money in exchange for canceling fines.