Mothers in Budapest occupy McDonald's restaurant over right to breast feed
Comments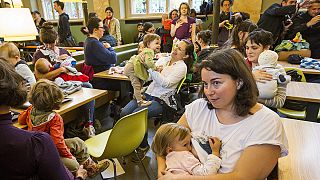 Mothers occupied a McDonald's restaurant in Budapest to claim their rights to breast feed their children anywhere.
The demo came after a mother was told by a security guard she was not allowed to breast feed in a McDonald's outlet.
The company said the guard was employed by an outside firm and it has no problem with mothers breast feeding in their chain.