Mexico shoot-out leaves at least 43 dead
Comments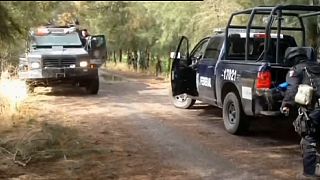 A gunfight in Mexico between security forces and an armed gang has left at least 43 people dead.
The shoot-out in which officials say one police officer was killed took place in the western Mexican state of Michoacan
The violence which is thought to have been drug-related reportedly lasted three hours. Authorities said more than 30 rifles were recovered from the scene.