'Very intensive' work needed for Greek bailout deal, says Merkel
Comments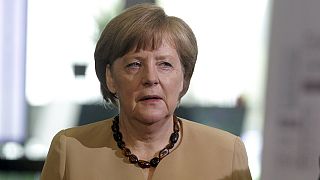 German Chancellor Angela Merkel is warning that "very intensive" work is needed for debt-ridden Greece to reach a deal with its international creditors.
Prime Minister Alexis Tsipras has been meeting with Merkel and French President Francois Hollande on the sidelines of an EU summit in Latvia.
Athens is facing a potential default in two weeks' time.
"France and Germany have offered to have discussions whenever there are questions, of whenever help is needed. But agreement must be found and there must be a lot of very, very intensive work on this," said Merkel.
An official from Tsipras' party has warned that Athens won't be able to repay a loan to the International Monetary Fund, unless a deal can be struck with creditors to unblock bailout funds.
The talks in Riga have been described as "friendly and constructive."