ISIL to blame for Saudi Arabia Shi'ite mosque suicide attack
Comments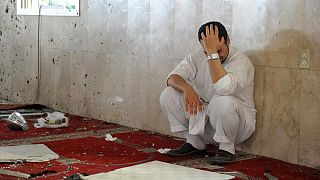 The group calling itself Islamic State (ISIL) says one of its suicide bombers killed or wounded 250 people in a Shi'ite mosque attack in Saudi Arabia.
The Saudi health ministry said 21 worshippers were killed and around 90 others wounded in what is one of the deadliest attacks in the kingdom in recent years.
The suicide bombing happened during Friday prayers in the town of Al-Qudayh in the east of Saudi Arabia where most of the kingdom's minority Shi'ites live.
Tensions have risen in the region since Saudi-led airstrikes started in Yemen to prevent an advance by Houthi rebels who are mostly Shi'ite and allied to Iran.
Much of Yemen has been pushed to the brink of collapse.Severe shortages of food, fuel and water are causing millions to suffer.
Friday's blast was the first to target Shi'ite Muslims in Saudi Arabia since November when gunmen killed at least eight people on a religious anniversary celebration.