Brazilian campaigning journalist found decapitated
Comments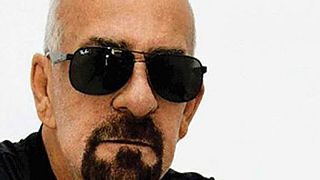 A blogger who spoke out against corrupt politicians and child prostitution in Brazil has been found decapitated, police said on Wednesday.
Evany José Metzker's body was found near Padre Paraiso, in the northeast of the state of Minas Gerais. He had been missing for five days.
"His hands were tied behind his back and his body showed signs of torture," local police said.
Officers believe the murder may have been motivated by the 67-year-old's recent investigations into child prostitution and drug trafficking.
"We condemn the brutal murder of Evany José Metzker and urge Brazilian authorities to leave no stone unturned in investigating this crime..

— Diego Escosteguy (@diegoescosteguy) May 20, 2015
Kerison Lopes, president of the Minas Gerais Journalists Union said: "It was a barbaric crime that has shocked Minas Gerais and all of Brazil. He was decapitated, scalped and tortured.
"There is a climate of terror in the region that intimidates reporters from doing their job."
Metzker had received many death threats during his career, Lopes added.
The journalists' union is calling for a thorough investigation into the murder.