UK: 1,400 people named as suspects in child sex abuse inquiry
Comments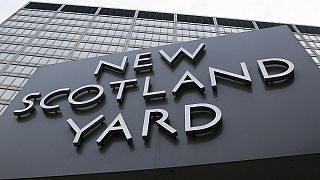 British police, investigating allegations of historic child sex abuse, say more than 14-hundred people have been named as suspects.
Two-hundred-and-sixty-one of them are described as "people of public prominence" – including dozens of politicians and TV stars.
Child abuse scandals over the last few years have prompted the government to launch a major public inquiry and for detectives to establish an over-arching investigation into allegations of historical crimes by those in powerful positions.
Chief Constable Simon Bailey, the officer leading the inquiry named "Operation Hydrant," said that 1,433 people were being investigated of whom 216 were now dead.
The suspects include 135 figures from TV, film or radio, 76 politicians involved in both local and national politics, 43 from the music industry and seven from the sporting world.
The issue of child abuse came to widespread prominence in 2012, when the late television presenter Jimmy Savile was shown to have abused hundreds of victims for decades.