Syria: ISIL militants reportedly seize a third of historic city of Palmyra
Comments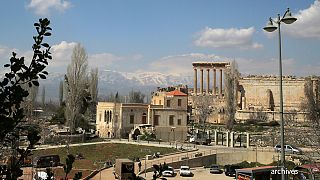 ISIL militants have seized around a third of the historic Syrian city of Palmyra, according to a monitoring group.
It is further fueling fears that two-thousand-year-old monuments will be destroyed.
The self-proclaimed Islamic State had advanced into the city at the weekend, but was repelled. Now it seems militants are gaining ground again.
Syrian state television has reported that armed forces are putting up a fight.
Enemy sides are shelling each other and Damascus has launched air strikes, according to the Britain-based Syrian Observatory for Human Rights.
Palmyra's monuments were put on UNESCO's World Heritage in danger list in 2013.
ISIL militants have already destroyed antiquities and ancient monuments in Iraq.