ISIL's cultural threat to Syria's ancient citadel of Palmyra
Comments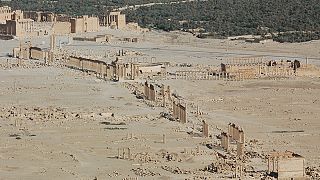 Fierce battles raging near the historic city of Palmyra have raised questions over its significance and status in the Islamic world. Fears have also been raised that the World Heritage site could meet the same fate as Iraqi monuments destroyed by Islamic militants.
Also known as the "Bride of the desert" or the "Venice of the sands", Palmyra is an exquisite collection of ruins in the desert, northeast of Damascus. It was once a monumental city sitting on an important trade route linking Persia, India and China with the Roman Empire.
Its history as an important caravan city at the crossroads of ancient civilizations is reflected in the eclectic mix of architectural styles found among its colonnades and temples.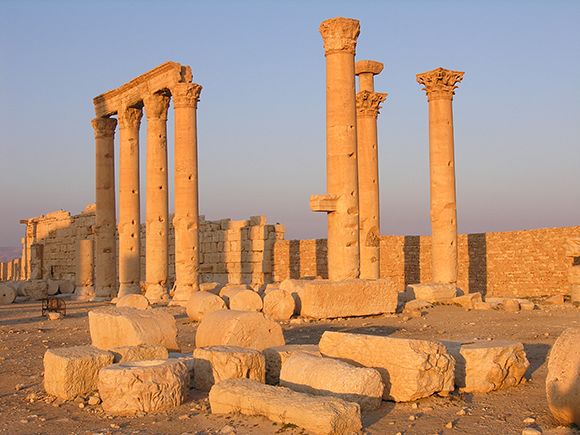 Like Venice, the city formed the hub of a vast trade network, only with the desert as its sea and camels as its ships. Even so, archeology has revealed that they were no strangers to the sea itself.
From modest beginnings in the 1st Century BC, Palmyra gradually rose to prominence under the aegis of Rome until, during the 3rd Century AD, the city's rulers challenged Roman power and created an empire of their own that stretched from Turkey to Egypt.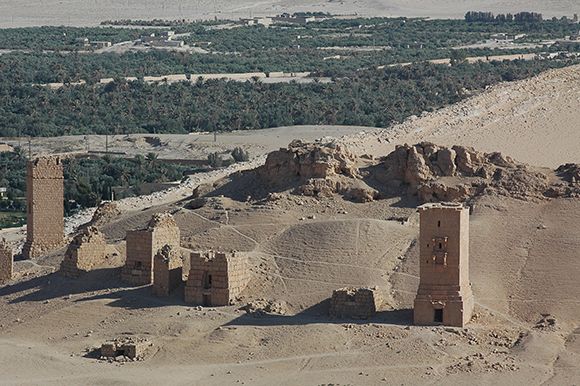 Ruins that are the pride of Syrians of every sect are in danger, threatening the basis of any future unity. The story of its Queen Zenobia, who fought against the Roman Emperor Aurelian, is well known and still resonates today.
Some cultural experts, however, claim widespread outrage over ISIL's destruction of artefacts plays into the group's hands as the wanton demolition of ancient ruins seemingly gathers more international headlines than the continuing plight of millions. This, in turn allows the group to claim that people care more about old temples and statues.
If the ISIL enters Palmyra, it will spell its destruction, said Syria's director of antiquities, Maamoun Abdulkarim, to Agence France-Presse before the news was announced.
If the ancient city falls, it will be an international catastrophe. It will be a repetition of the barbarism and savagery which we saw in Nimrud, Hatra and Mosul, he said.
We must save Palmyra," said Irina Bokova, UNESCO Director-General, in a statement. The site, a 1st century A.D. desert oasis, "suffered from looting and represents an irreplaceable treasure for the Syrian people and the world. I appeal to all parties to protect Palmyra and make every effort to prevent its destruction."
Photos and video:
UNESCO