Moroccan man arrested over deadly Bardo museum attack
Comments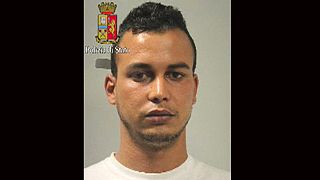 Italian police say they have arrested a 22-year-old Moroccan man in connection with the Bardo museum attack in Tunis, which left 20 tourists dead.
It has also been revealed that
Abdel Majid Touil had come to the attention of Italian authorities before the March killings.
"An identification was made in February 2015, when he arrived by migrant boat in Agrigento (Sicily). He was officially expelled from Italy. We don't have any other information about him," said Bruno Megale, from DIGOS, the General Investigations and Special Operations Division.
It is reported that Abdel Majid Touil had been sought by authorities in several countries after the Bardo museum attack.
Tunisia has said that it has arrested most of those suspected of involvement.
The attack is said to have been launched by a cell of militants, with overlapping allegiances to a number of hardline Islamist groups.