Suspected money van robbers arrested in Portugal
Comments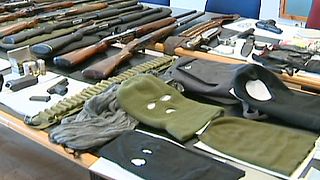 Portuguese police have arrested five men suspected of 40 armed robberies of money transport vans.
The crime spree took place across the country from 2012 onwards with the cash haul thought to be in the region of a million euros.
Police seized 140 000 euros in cash ,several guns and dozens of luxury cars and motorcycles.
The suspected gang used special care to avoid being caught and conducted counter-surveillance against the Portugal's Police Judiciary.