Suicide bomb attack hits Afghanistan capital
Comments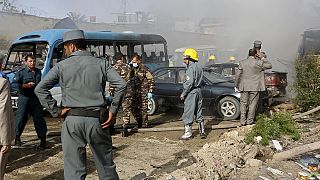 At least four people have been killed and dozens wounded in a car bombing outside Afghanistan's Justice Ministry in the capital Kabul.
The blast occurred in the car park at a time when many employees would have been leaving work for the day.
It marks the fifth such attack in Kabul in just over two weeks, the third to target people working in the justice system.
The Taliban claimed responsibility in an emailed statement to journalists a few hours after the explosion. They vowed to kill other what they called 'slave' judges and prosecutors in retaliation to the perceived poor treatment of Taliban prisoners.