More than 50 arrested in football match-fixing probe
Comments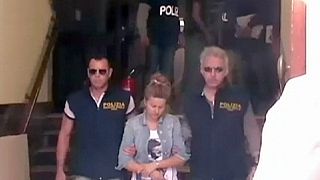 Italian police have arrested more than 50 people as part of a widespread match-fixing inquiry led by anti-Mafia prosecutors in the southern town of Catanzaro on Tuesday.
The charges are conspiracy to commit sporting fraud, which in some cases favoured organised crime groups, and the ongoing investigation involves third and fourth division games.
According to reports, police across Italy rounded up suspects in the early hours, including 27 team presidents, 17 players, five coaches, and one police officer.
Italy has been rocked by other match-fixing cases in recent years. The previous scandal followed the 2010-11 season, when the results of Serie B and third division matches were discovered to have been set up.