Police source claims SocGen bosses knew of Kerviel's risky business
Comments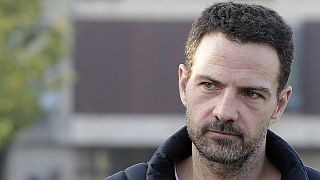 A French media website claims senior executive at Societe Generale bank were aware of the activities of rogue trader Jerome Kerviel who racked up record losses of some five billion euros.
Mediapart reports a police source close to the investigation has claimed that the firm "couldn't possibly ignore" his dealings.
Kerviel's market bets of up to 50-billion euros brought the bank to its knees but he only served less than five months of a three-year-sentence for fraud, forgery and breach of trust.
Kerviel has repeatedly claimed that he was made a scapegoat for the financial crisis, with SocGen turning a blind eye to his trades as long as he made money.
Several of the firm's senior executives have been questioned by police but none have been charged.