Captured Russian servicemen to be prosecuted for 'terrorist' acts, says Ukraine
Comments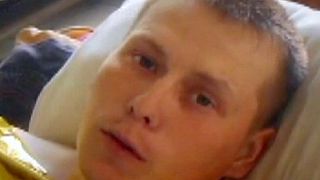 Ukraine says it has captured two Russian servicemen and they will be prosecuted for "terrorist acts."
In a video, posted by Kiev's interior ministry, one of the alleged servicemen appears to say he has been on a spying mission from the central Russian town of Togliatti.
"Two Russian troops were captured indeed. They are being questioned by our authorised investigators. I have no further information so far," said Andriy Lysenko, a Ukrainian military spokesman.
Kiev accuses the two men of being part of a special forces group that killed and wounded Ukrainian troops. It wants to boost accusations of direct Russian military involvement in the separatist conflict.
Moscow denies having any troops in Ukraine.
The apparent capture and possible prosecution of the servicemen and the potential embarrassment for Russia's Vladimir Putin come as the US and the European Union press Moscow to fully implement Minsk peace accords as a step to ending the crisis.
More than 6,100 people have been killed and Russia-West ties plunged into crisis since pro-Moscow separatists rebelled against a pro-Western leadership taking power in Ukraine more than a year ago.
Russia accuses Kiev of violating the truce.