18 Burundi officials charged over coup attempt
Comments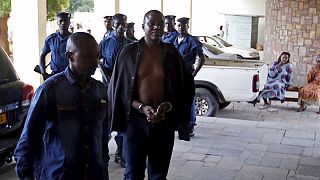 Eighteen security officials from Burundi have appeared before the country's High Court .. in connection with an attempt to overthrow the president.
The group included senior military officers.
This after weeks of protests and clashes after President Nkurunziza's move to run for a third term in office.
Critics say his re-election bid violated the spirit of the constitution and a peace deal struck after years of conflict.