Celebrating 80 years of the Moscow Metro
Comments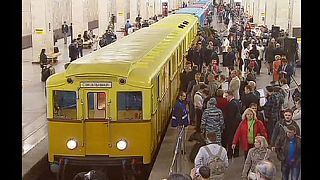 Moscow is celebrating 80 years of its metro system.
The service, one of the world's largest metropolitan underground rail lines, is used by millions of people every day. Some 340 kilometres of track serve 200 stations in the Russian capital.
On the anniversary of the 1935 opening, vintage trains ran along stretches of the track and actors rode along, dressed in clothing from the period.