WADA lifts Rio Olympic drug-testing lab ban
Comments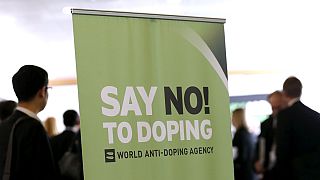 The World Anti-Doping Agency lifted the ban on Rio de Janiero's doping laboratory on Wednesday, just in time for the Rio 2016 Olympics.
WADA had suspended the Laboratorio Brasileiro de Controle de Dopagem​ in Rio in 2013 because of "repeated failures" in a number of blind tests to detect banned substances.
"This decision was made after the laboratory completed the required remedial work stipulated in the International Standard for Laboratories (ISL)," said WADA spokesperson Ben Nichols.
Nichols said that the decision was made by the Executive Committee.
As part of the re-accreditation process, Rio's laboratory was subject to multiple site visits and was required to participate in WADA's External Quality Assessment Scheme. It was then also assessed by independent accreditation bodies.
During the suspension last year, officials were forced to send samples from the Brazil World Cup to Switzerland for testing.
"It's important for Brazil, the first South American country to host the Olympics, to have a laboratory accredited by WADA," the Brazilian sports ministry said in a statement.
It also said doping tests would be conducted at the Aquece Rio Olympic test events which start in under two months' time.
However, the El Salvador laboratory also located in Brazil, is still deemed to be "non compliant" and its credentials have been revoked after it "failed to provide WADA with draft rules or any information about their rules drafting process".
Nichols said that "it will now be the responsibility of the governments in those countries and the IOC to decide on the consequences of non-compliance".
Dr. Richard Budgett, the medical and scientific director of the International Olympic Committee, recently told the Associated Press that the IOC planned to conduct "roughly the same number" of tests in Rio as the 5,000 it carried out in London.
Rather than increasing the number of tests games-on-games as is customary for the IOC, Budgett said "we want to move away from a total focus on numbers" and concentrate on improved methods of testing.
As of right now, although operational, it is thought that the Rio lab is only capable of carrying out the 3,000 tests per year suggested by WADA and so will have to step up its capacity for the Rio Olympics due to start in less than 15 months.
Nonetheless, the lifting of the ban will take some heat off the backs of organisers who in recent months have come under fire over Olympic Park construction delays and severe levels of pollution in Guanabara Bay, the Olympic sailing venue.
Article by Hugo Lowell