Spain high court suspends football strike
Comments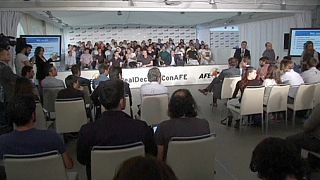 Football fans can breathe a sigh of relief, after Spain's high court ruled a player's strike over TV rights unlawful.
The ruling reversed the suspension of the end of the season, meaning the final two matchdays in La Liga, and the King's Cup final at the end of the month will now go ahead.
It is part of a long-running dispute over the distribution of TV revenue which is weighted in favour of the two major clubs Barca and Real Madrid.
The Spanish Football Federation and the player's union disagree with a new law which introduces collective bargaining for domestic TV rights to distribute cash more evenly between clubs.