Two arrested in Spain accused of recruiting for ISIL
Comments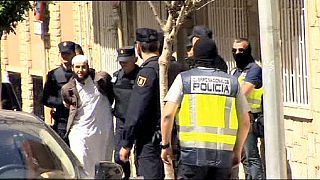 Spanish police have arrested two Moroccan men accused of using the internet to recruit ISIL supporters.
The two suspects were detained in Barcelona following an eight month investigation.
It's the latested in a string of operations in Spain against suspected backers of the Islamist movement.
In April police arrested 11 people suspected of links to ISIL, some of who allegedly planned kidnappings and attacks on Jewish shops and public buildings.
Like many European countries, Spain has stepped up surveillance of individuals suspected of supporting militant groups operating in Syria and Iraq, dismantling several recruitment networks in recent months.