Suspected killer among 5 dead in Swiss family shooting
Comments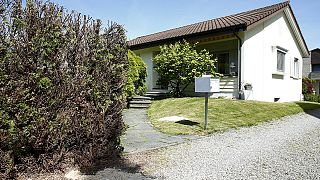 Five people are now known to have died during a shooting in northern Switzerland, including the gunman.
Police told a news conference on Sunday afternoon that the shooting was a family matter. Neither the victims nor the suspect were identified.
The presumed killer, a 36-year-old Swiss national who was separated from his wife and the couple's three children, shot dead his father-in-law, mother-in-law and brother-in-law, police told a news conference.
"Based on the evidence we found, we were able last night to rule out a continuing threat. In particular we can also rule out a terrorist background or a frenzied gunman on the loose. All available evidence at the moment points to a crime within the family," police chief in the Swiss canton of Aargau, Michael Leopold, said.
Police said the gunman lived in another part of Switzerland and was known to police for violent behavior. The murder weapon was unregistered, they said.
"The offender lives in another part of Switzerland, must have come to Wuerenlingen with the intention to kill his family members, those were his parents-in-law and his brother-in-law. Then he went out of the house, faced a neighbour, under unknown reason, we don't know how he got the intention of killing him, but finally he killed himself," police spokesman Bernhard Graser told reporters on the sidelines of the news briefing.
Officers responded to reports of shots fired late on Saturday night. They reportedly found the bodies inside and outside a home in Wuerenlingen, a residential community of 4,500 people located north-west of Zurich.
Sound of gun shots
A neighbour told Swiss newspaper Blick she heard four shots in a row fired very quickly on Saturday night, then two more shots after a pause. The tabloid reported she heard no screams.
The area had another serious incident 30 years ago when a real estate agent murdered his wife's lover along with two prostitutes.
That happened a few hundred meters from where Saturday night's incident took place.