'Several dead' after shooting in northern Switzerland
Comments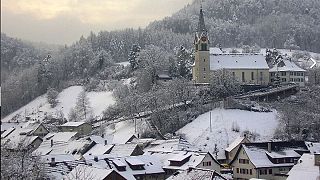 Several people were killed in shooting in northern Switzerland, say police.
Officers in the region of Aargau, responding to reports of shots, found several bodies near a residential building in Wuerenlingen.
The shooting happened late on Saturday night, but police only revealed it on Sunday morning.
Wuerenlingen is a community of around 4,500 people, north-west of Zurich.
Image credit: Wikipedia