Nick Clegg warns against dividing Britain in resignation speech
Comments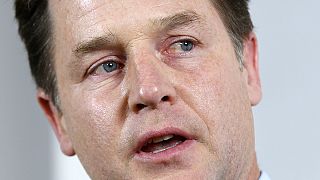 It appears Liberal Democrat leader Nick Clegg has paid a heavy price for joining a coalition with the Conservatives as his party was virtually annihiliated in the UK elections, ending with just 8 seats down from 57 in 2010.
He offered his resignation with a lament to liberalism and the dangers of dividing the country.
"This now brings our country to a very perilous point in our history, where grievance and fear combine to drive our different communities apart. I hope that our leaders across the United Kingdom realise the disastrous consequences for our way of life and the integrity of the United Kingdom if they continue to appeal to grievance rather than generosity, and fear rather than hope".
The Liberal Democrats attributed their losses to the Conservatives efforts to exploit differences between England and Scotland.
Analysts are also issuing a similar warning, that by sewing the seeds of disunity, David Cameron might just be the last prime minister of a United Kingdom.