Francis Ford Coppola wins the Princess of Asturias Award for Arts
Comments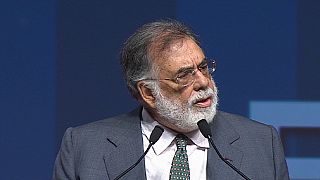 The first of the eight Princess of Asturias Awards was announced in Oviedo in Spain. The jury nominated a shortlist of three for the Award for the Arts, German violinist Anne-Sophie Mutter, Danish-Icelandic artist Olafur Eliasson and the American film director Francis Ford Coppola.
Revealing Francis Ford Coppola as the winner the president of the jury, Jose Llado y Fernandez-Urrutia called the director, "an exceptional storyteller who figures prominently in the history of the cinema. His career has been a continuous struggle to maintain total entrepreneurial and creative independence and in all facets he has evolved as a director, producer and screenwriter".
The 76-year-old was born in Michigan. Stricken with polio as a child and confined to bed he created his own puppet show – the first inklings of his immense creative talent which was to grow throughout his professional life.
He developed an interest in film and studied theatre at the Hofstra University in New York.
In 1972 he gained international recognition for The Godfather – it starred Marlon Brando and gained Coppola an Oscar nomination as director.
The standout movie was followed by another highly acclaimed film a riveting Vietnam War drama – Apocalypse Now.
It starred Martin Sheen and was an imaginative retelling of Joseph Conrad's Heart of Darkness. The 76-year old's last film was released three years ago. Twixt is a horror thriller movie which Coppola wrote, produced and directed. It marked what he called his return to making more personal movies.
He is considered a master of the art of filmaking.