Togo: Gnassingbe wins third term as president
Comments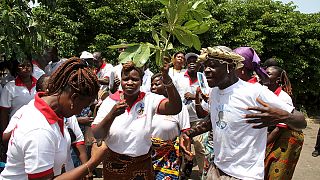 There has been confirmation from Togo's constitutional court that Faure Gnassingbe has won a third term in office.
He is said to have secured almost 59 percent of the vote in a recent election.
Gnassingbe's victory extends the family's rule of the West African nation to more than half a century.
He has been president since 2005, when his father died after 38 years in charge.
With the confirmation, Gnassingbe can be sworn in on Monday.
Opposition leader Jean-Pierre Fabre did not immediately comment. On Wednesday he rejected as fraudulent provisional results showing Gnassingbe won with more than 1.2 million votes, or 58.75 percent.