Two more women accuse US comedian Bill Cosby of sexual assualt
Comments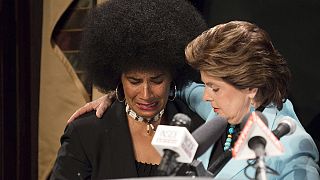 Two more women have alleged that US comedian Bill Cosby sexually assaulted them.
Actress Lili Bernard and writer Sammie Mays made the allegations at a news conference on Friday.
40 people have now accused Cosby of sexual offences.
Although he has never been charged he did settle a 2005 lawsuit alleging sexual misconduct.