Presidential challenger to Hillary Clinton steps forward
Comments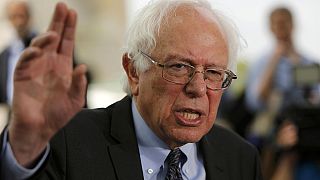 Senator Bernie Sanders from Vermont is challenging Hillary Clinton for the Democratic presidential nomination.
He announced his bid at a news conference in Washington on Thursday.
Sanders, who is seen as an outspoken liberal, called for a reduction in the influence of wealthy Americans and big business on US elections.
Speaking to USA Today, Sanders said he wanted the government to undergo "fundamental change" to work for "ordinary Americans and not just billionaires."