Russian spacecraft 'Progress' reportedly spinning out of control
Comments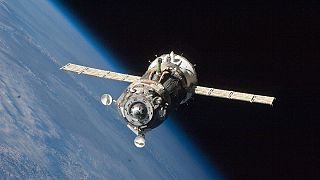 A spacecraft loaded with supplies for the International Space Station is reportedly spinning out of control.
Contact was lost with the unmanned Russian Progress ship after it lifted off from Kazakhstan.
It is claimed there have been problems with deploying two antennas.
The craft – carrying food and fuel – was eventually located some 38 kilometres north of its intended docking point.
Progress was originally supposed to dock at the ISS within six hours of liftoff.
Earlier, experts said its arrival had been postponed until Thursday, but latest reports suggest that may no longer be realistic.