Lost in space: Progress resupply spacecraft temporarily loses signal
Comments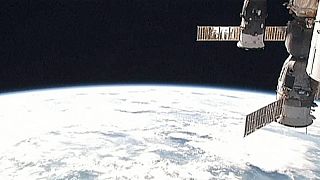 The Progress resupply spacecraft was temporarily lost on Tuesday morning (April 28) following take off from Kazakhstan.
Russian mission control had concerns over two navigation antennas, the nasaspaceflight website reported. An ensuing technical problem resulted in several minutes' of signal loss with earth.
Ground control eventually located the spacecraft some 38 kilometres north of the International Space Station, which was its intended docking point.
Instead of connecting within six hours of its launch, the rocket will not dock until Thursday (April 30), experts say. They now need to find out which orbit the craft is in and whether the automatic docking system is working properly.