Exclusive: A high-profile victim of European Arrest Warrants (EAWs) has backed calls for reform as figures obtained by Euronews raise major questions over their effectiveness.
Andrew Symeou, who was extradited to Greece where he spent nearly a year in jail despite flimsy evidence against him, said his case highlighted their fundamental flaws and called for action at EU level.
Campaigners say the 'directly-elected' European Parliament approved reforms in 2014 but the Euroopean Commission (EC) has since kicked them into the long grass.
EC data released to Euronews reveals just a quarter of the 111,626 EAWs issued since 2005 have been successful.
**What are EAWs?**European Arrest Warrants came into force on January 1, 2004. They were the EU's response to the 9/11 attacks and designed as a way of tackling cross-border terrorist networks in Europe. Their purpose was to speed up and streamline the extradition process of those accused of serious crime.
The European Commission says extradition delays have been cut from one year pre-EAWs to 50 days now.
EAWs are based on the principle that a decision by a judicial authority in one EU member state is then recognised and potentially enforced by another.
If police want to interview a suspect who has fled abroad they can get an EAW from a local court, authorising law enforcement officers elsewhere in the EU to arrest the person and send them back for questioning.
This mutual recognition of justice systems is intended to mean decisions are no longer politicised, as they were previously.
They were introduced in 2004 and intended to speed-up the extradition of crime suspects between EU member states.
But expert Ben Keith said some EU countries were using them to pursue minor crimes, something he called a 'huge problem'.
Keith, an extradition barrister, said one of his cases had seen a country pursue a suspect using an EAW over the theft of two radiators.
Reform was agreed by the European Parliament in February 2014, including proposals for countries to carry out a 'proportionality check' before issuing EAWs.
But a year later the EC has not followed them up, instead calling for EU states to properly implement existing laws designed to protect suspects.
'Fundamental flaws'
Britain-based Symeou was extradited to Greece on suspicion of murder in a case of mistaken identity, with British officials powerless to stop it.
Symeou had gone on holiday to the Greek island of Zakynthos in 2007 as an 18-year-old.
It was there that a fight broke out in a nightclub in which Jonathan Hiles, 18, from Cardiff, was punched and killed.
Symeou said after he had gone home, Greek police beat two of his friends into giving identical statements implicating him in the murder.
Greece sought Symeou using an EAW.
He was extradited and spent 11 months in a Greek jail awaiting trial. He spent a further year on bail before his case was withdrawn by the prosecutor.
Symeou said the murder suspect was clean-shaven and wearing a blue shirt, while he had a beard, was wearing a different coloured shirt and was not even in the nightclub on the night of the attack.
Symeou, who is publishing a book about his ordeal, told Euronews: "It's about showing the public exactly how dangerous the European Arrest Warrant can be. If it wasn't for my family the situation could have been a lot worse.
"My case highlights the fundamental flaws in European Arrest Warrants. I appreciate the [British] government has started to acknowledge there's flaws. But I think changes need to be made at a European level.
"British people who are wanted for arrest in an other country have to be completely safeguarded. We need a strong extradition system but it has to protect the innocent.
"We thought we were making progress with the European Parliament, who just over a year ago adopted a report calling for the reform of the European Arrest Warrant, but over a year later, nothing has happened."
Rushed-in
Alex Mik, spokesman for human rights charity Fair Trials International, said: "Something we have found is that EAWs are being used too often.
"They were designed to help capture serious criminals attempting to evade capture, but a number of countries aren't so discerning.
"The scheme as a whole was introduced in quite a rushed way, which meant that little thought was given to how it might be misused, but we've seen cases where they're used disproportionately, either for a relatively minor offence, or in an incident where a great deal of time has passed since the offence.
"In adopting the report, the European Parliament – the European Union's only directly elected representative body – has made the case for reform, and placed the ball firmly back in the court of the European Commission to come forward with much-needed proposals.
"Unfortunately, it's been over a year and we are still waiting for these proposals, which have the chance to make a difference to so many lives across Europe."
EAW expert Keith, a lecturer at Birkbeck College, London, said EAWs were generally fair but that some abuses were still happening.
He said: "If you don't know where your international murderer is, you should issue a European Arrest Warrant to every country in Europe on the off-chance you might catch him.
"But some countries issue a request if they just want to question someone and that is abusive.
"There's also abuses where countries issue them where the crime does not justify it.
"I have defended hundreds and hundreds of people wanted for ridiculous cases for small sentences. I had one guy who was wanted for theft of two radiators."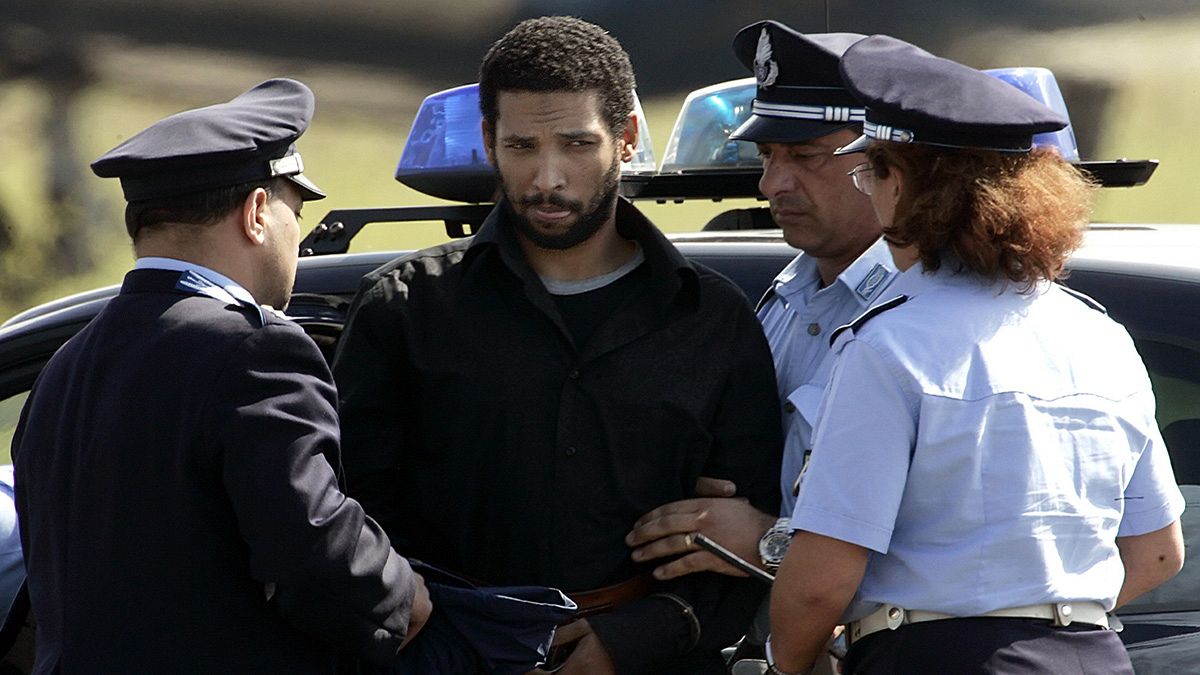 Hussein Osman was arrested using an EAW.
Security benefits
Britain pulled out of EAWs in 2011 before deciding to opt back in last year, largely down to security benefits.
It was an EAW that allowed for the swift arrest of Hussein Osman in 2005, a bomber in the failed attack in London, two weeks after 7/7.
More recently is the case of British teacher Jeremy Forrest, then 30, who fled to France with a 15-year-old pupil he'd been having an affair with. He was brought back to the UK using a European Arrest Warrant before being jailed for five-and-a-half-years.
Baroness Sarah Ludford said EAWs were a vast improvement on the previous system, which was so slow that some people escaped justice entirely.
The EC has claimed EAWs have cut extradition delays from one year to around 50 days.
Baroness Ludford, a former MEP, added: "The statistics point to the fact we have overused rather than abused European Arrest Warrants.
"It suggests there's inefficiency and ineffectiveness in the system."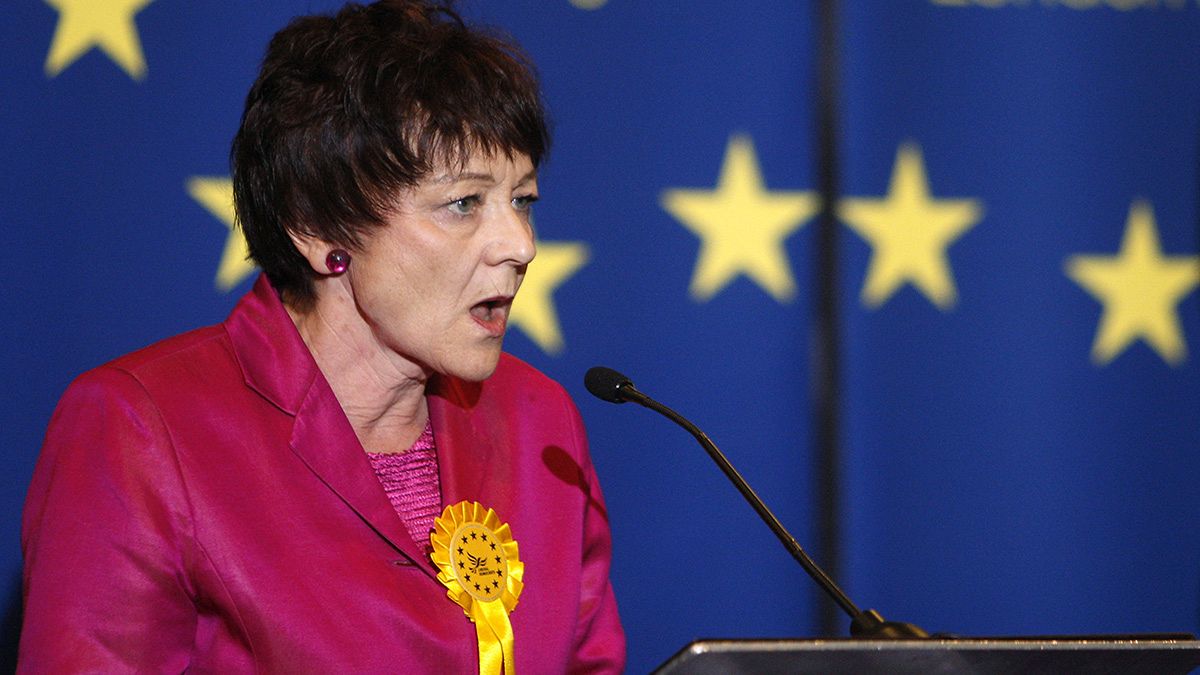 Baroness Ludford: pushed for EAW reforms.
Baroness Ludford, who pushed for reform during her time in the European Parliament, added: "I hope they will follow this up, I'm sad not to be there to follow this up for criminal justice.
"We have a huge threat from organised crime in Europe and it's important we have appropriate instruments to bring people to justice."
A European Commission official told Euronews EAWs were working well in general and had played a key role in the aftermath of recent terror attacks in Europe.
She added: "The Commission is also committed to continually improve the practical implementation and operation of the European Arrest Warrant (EAW).
"As Commissioner Jourová indicated to the Parliament at its plenary session at the end of February, not reopening the EAW does not mean not improving it. This can be achieved without reopening the EAW framework decision."
These included, she said, a new directive giving defendants access to a lawyer; improving operation of EAWs by increasing training and sharing of best practice; and pushing for the proper use of existing tools, such as the European Supervision Order, which aims to reduce the need for foreign defendants to be held in pre-trial detention.