Austria celebrates 70 years of the 2nd Republic
Comments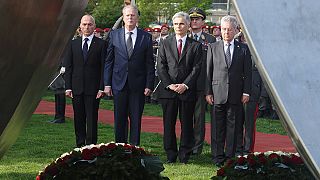 Austria is celebrating 70 years since the foundation of the 2nd Republic. The Austrian and German presidents were among officials attending a ceremony at the Hofburg Palace in Vienna.
Austrian President Heinz Fischer made a speech in which he described the "inhumane dictatorship, horrible war and inconceivable Holocaust" characterising the 15-year period between 1930 and 1945.
Towards the end of World War II, Austria declared itself separate from Germany, setting up a government with little in common with the previously ruling Nazi Party.