Small plane crash in Dominican Republic kills seven
Comments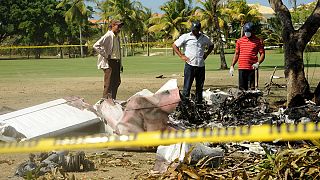 Seven people, including two Britons and two Spaniards, were killed when a small plane crashed in the Dominican Republic.
Local aviation authorities said the aircraft took off from the resort area of Punta Cana and was heading north towards Arroyo Barril. It had been flying for just a few minutes when the pilot, faced with a technical problem, attempted an emergency landing on a golf course, but the plane crashed into trees and burst into flames.
The bodies have yet to be formally identified and have been taken to the capital Santo Domingo for post-mortem examinations.