Dozens hurt as train derails in Paris region
Comments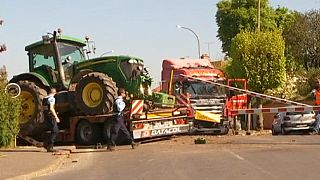 Around 30 people have been injured in France, two seriously, in a collision between a train and a tractor-trailer at a level crossing in the Paris region on Tuesday.
Five carriages of the regional train derailed in the accident during the morning rush-hour, causing disruption to rail services.
It happened at 8:46 am at Nangis in the Seine-et-Marne area.