Islamist militant leader killed by Russian troops in Dagestan
Comments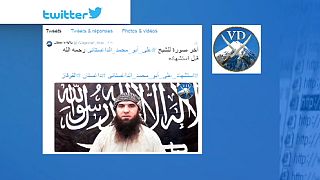 The leader of an Islamist militant group in the Caucasus has been killed in a raid by Russian security forces.
The operation in Dagestan targeted Aliaskhab Kebekov, also known as Ali Abu Mukhammad.
Four other militants have also reportedly been killed in the raid.
Kebekov was the leader of a group calling itself the Caucasus Emirate, which wants to establish an independent Islamic state in the region.
Kebekov became the leader after Russian forces killed his predecessor, Doku Umarov.
The Caucasus Emirate group is accused of being behind several deadly bomb attacks in Russia in recent years.