EU probes Google for 'favouring' its own products in search results
Comments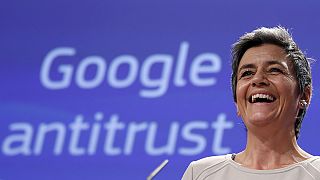 The EU is investigating Google for favouring its own products in search results.
In one of the highest profile cases of its kind in recent years, the European Competition Commissioner has sent Google a so-called statement of objections to which it can respond.
.@EU_Commission accuses Google of systematically favouring own shopping comparison service http://t.co/t3l3CPrkFc / http://t.co/MY0cQYPo0i

— EU Competition (@EU_Competition) April 15, 2015
The Commission has a major say in the fate of global corporations and can fine companies up to ten percent of their annual sales, which would amount to around six billion euros for Google.
"On the basis of our initial investigation the (European) Commission also today have launched a formal in-depth investigation of Google's conduct as regards to mobile operating system Android, apps and services," explained Margrethe Vestager, European Commissioner for Competition. "My goal is to ensure that consumers and innovative companies can benefit from a competitive environment in Europe."
The EU regulator has also launched a probe into the Android mobile operating system and will look at whether Google has breached EU antitrust rules by hindering rival systems, applications and services.
Solution for #Google case should be future-proof says EU Competition Commissioner @vestagerhttp://t.co/JuyMMWux1Ppic.twitter.com/e5iOO4zBKG

— Siobhan Bright (@SiobhanBright1) April 15, 2015
The EU is expected to accuse Google of abusing its market dominance later today http://t.co/IbpBkgW5Ar#ntfmpic.twitter.com/f80iInsnU8

— Newstalk 106-108fm (@NewstalkFM) April 15, 2015