EU recommends 'unbundling Google'
Comments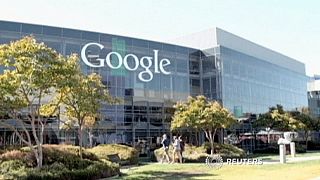 The European Union is getting tough on Google.
Legislators have overwhelmingly backed a non-binding motion recommending that EU antitrust regulators consider unbundling the search engine and other commercial services provided by the American giant.
Belgian centre-left MEP Marc Tarabella is pro-dismantling.
Tarabella said: "Search engines today are not just search engines and Google is a clear example of this. It's a search engine that also joins forces with the businesses referenced at the top of the first search page. This is harmful to small businesses, which want to get their names out there. They are disadvantaged and this in turn is harmful to European consumers, who don't have access to the services offered by successful businesses."
The outcome of the vote sends a strong message to the European Commission.
For four years Google has been under investigation by the EC, notably for abuse of a dominant position.
Brussels has so far rejected solutions proposed by the group.