Dutch-led team to investigate last unexamined area of downed MH17 flight
Comments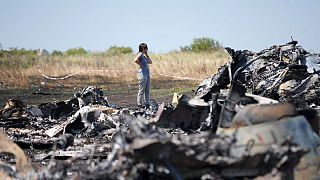 A team of investigators has gained access to the area where the last unexamined wreckage of the downed Malaysian Airlines MH17 lies.
The team hope to recover the remains of the last two victims of the crash in which 298 passengers perished.
Heavy fighting had prevented the Dutch-led team collecting evidence from a field of debris in the north west of the crash site.
The remaining aircraft fragments could yield information that might help show the cause of the crash.