Asiana Airlines plane skids off Japanese runway
Comments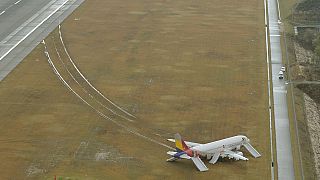 An investigation has been launched after an Asiana Airlines passenger jet skidded off the runway after landing at Japan's Hiroshima airport on Tuesday, local media reported.
The Airbus A320 jet was arriving from the South Korean capital of Seoul when it ran off the runway and slid onto an embankment shortly after 8pm local time (1100 GMT).
Local media reported that 23 people suffered minor injuries. The plane was carrying 74 passengers and 7 crew.
The transport ministry said there was rain but no strong winds when the plane made its approach and that it was not clear what had caused the incident.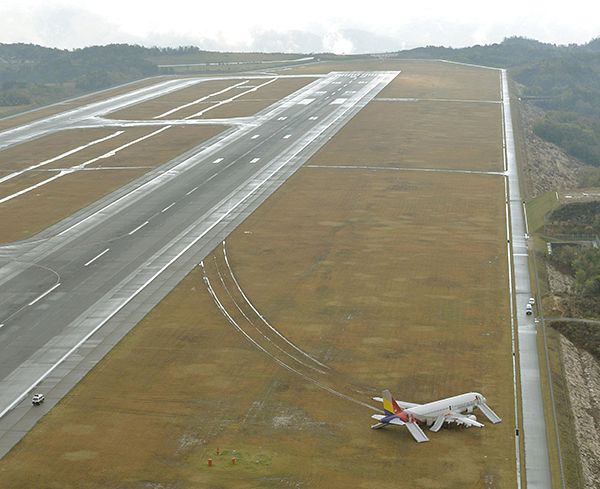 A transport ministry official said the airplane may have clipped an antenna that sends signals to the incoming plane.
The Asahi newspaper reported that passengers began experiencing turbulence 30 minutes into the flight and cited one passenger who saw fire and smoke coming out of an engine. There was no immediate confirmation of the report.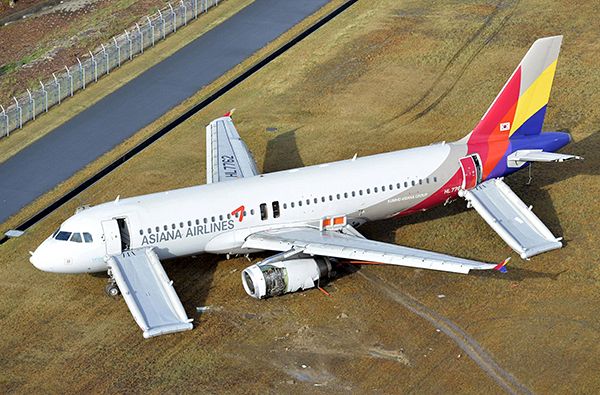 The newspaper also reported that the transport ministry had dispatched three investigators to the scene.
In France, Airbus said it was ready to provide any assistance required by the South Korean airline.
Pictures posted online showed fire trucks deployed around the jet whose escape slides had been deployed and which appeared to have suffered damage to its landing gear and wing.
Several hours later Hiroshima airport remained closed, according to aircraft tracking service FlightRadar24.
In July 2013, an Asiana Boeing 777 jet crashed on landing at San Francisco International Airport, after its tail struck a seawall short of the runway.