Dutch journalist acquitted of Turkish terrorist propaganda charge
Comments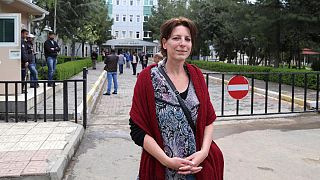 A Dutch journalist charged with disseminating "terrorist propaganda" has been acquitted by a Turkish court.
Frederike Geerdink was accused of posting messages on social media in favour of the banned Kurdistan Workers Party. (PKK)
Her brief detention prompted an outcry from rights groups and a protest by the Dutch foreign minister.
The case against her was dropped due to lack of evidence.