Kenya: man appears in court over Garissa massacre
Comments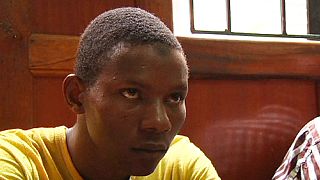 A man has appeared in court in Kenya in connection with the Garissa University College attack, which left 148 people dead.
Rashid Charles Mberesero is one of six suspects accused of supplying weapons to gunmen who carried out the killings last week.
The five other suspects appeared in court in Nairobi in Tuesday, while Mberesero was still being held in Garissa.
The Interior Ministry had said Mberesero was arrested after he was found at the scene of the attack hiding in a ceiling with grenades, but the police charge sheet says he was discovered under a bed and was not a student at the university.
He is being held in custody for a month while the case against him and the other suspects is investigated by prosecutors.
Mberesero appear in court, along with the other suspects, on 7 May.