Russian state-owned RTR taken off-air in Lithuania
Comments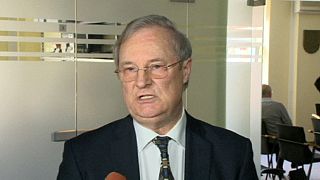 Russian state-owned RTR Planeta will be taken off-air in Lithuania.
Repeated instances of alleged pro-Kremlin propaganda have led Lithuania's broadcasting regulator to suspend the television channel for three months. The ban will come into effect on April 13, 2015.
"It is the first time in the history of the European Union that a regulatory body has taken the decision to take the whole channel completely off-air," said the chairman of the Commission, Edmundas Vaitiekunas. "Maybe someone will argue over the subtleties of the case, but we think that we addressed all the legal criteria."
The Radio and Television Commission of Lithuania found the channel had violated a law prohibiting "war propaganda, hatred and inciting discord", despite several warnings.
One of the main reasons behind the decision was "continued incitement of war and hatred by Russian politician Vladimir Zhirinovsky during TV show 'Sunday Evening with Vladimir Solovyov'," Lithuanian media, LTLT, reports.
The Baltic countries have expressed concern Russia is trying to expand its influence there, by targeting Russian-speaking minorities.
Moscow has denounced the restrictions as a violation of rights on access to information.