First Michael now Mick as Schumacher's son begins Formula 4 career
Comments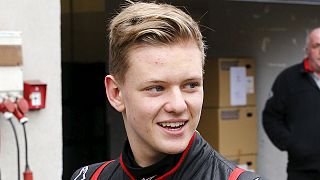 As his farther's slow rehabilitation from a near fatal skiing accident continues his son Mick Schumacher is following in his dad's illustrious slipstream.
The 16-year-old has made his official pre-season test debut in Formula 4 in Germany behind the wheel of a Van Amersfoort team car.
Young Mick is no stranger to racing as he began karting seven years ago.
His team say despite his father's success, seven F1 world championships, young Mick is still learning the trade, but is exactly where a 16-year-old with talent and potential should be.
Mick finished in second place in the world, European and German karting championships last season.