Caf set to vote for 2017 African Nations Cup host
Comments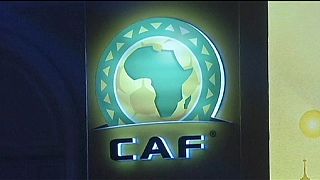 The Confederation of African Football will announce at a meeting in Cairo on Wednesday whether Algeria, Gabon or Ghana will host the 2017 Africa Cup of Nations tournament.
The competition had originally been scheduled to be held in Libya, but the governing body changed its decision due to the continuing crisis in the country.
Algeria hosted the tournament for the first time in 1990 and were boosted in 2014 with a solid display at the World Cup in Brazil, coming through a tough qualifying group before narrowly losing 2-1 in extra-time to Germany in their round-of-16 encounter.
Ghana held a successful, goal-packed 2008 event, having previously held the tournament in 1963, 1978 and 2000. Although the Black Stars are viewed by many as one of the best teams in Africa, the four-time winners have not held the trophy since 1982.
Gabon, the favourites to win the vote, co-hosted the 2012 finals with neighbours Equatorial Guinea.
The Confederation of African Football's executive committee will also conduct the draw for the qualifiers, which will include Morocco and Tunisia.
Morocco had been banned from taking part in the next two editions of the tournament after they refused to host the 2015 event but were reinstated after winning their appeal to the Court of Arbitration for Sport.