Labour Party councillor's son among 9 Britons accused of trying to illegally enter Syria
Comments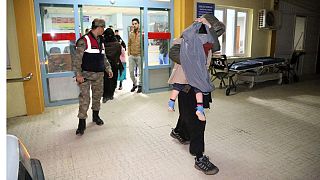 The British town of Rochdale has hit the headlines once again.
One of nine Britons accused of trying to illegally enter Syria is the son of the Labour Party's town councillor, Shakil Ahmed, according to media reports.
Rochdale man arrested at Turkish/Syrian border named as Waheed Ahmed son of Labour councillor http://t.co/CL8S6BcGIApic.twitter.com/CyPTH8locy

— Manchester News MEN (@MENnewsdesk) April 2, 2015
Ahmed issued a statement saying he was "shocked, worried and extremely upset" to discover his 22-year-old son, Waheed, is among the accused. He said he believed his son had been on a work placement in Birmingham, saying:
"My son is a good Muslim and his loyalties belong to Britain, so I don't understand what he's doing there. If I thought for a second he was in danger of being radicalised, I would have reported him to the authorities."
The group, said to include four women and children, is believed to consist entirely of members of the same family.
Syria border arrests: Seized Britons are family of @UKLabour#Rochdale Councillor #ShakilAhmedhttp://t.co/F5gwLo94Qcpic.twitter.com/BGCwTTtmWC

— INDIGO[blue] (@indigoblueusa) April 2, 2015
Currently detained in Turkey, they are awaiting deportation to the UK.
British police said it was unclear why the family would have been heading to Syria, a country in the throes of civil war.
Rochdale Council of Mosques' Imam, Irfan Chishti referred to other recent bad press focussed on Rochdale.
"We are deeply shocked to hear this has happened in our town," he said. "Rochdale has had its fair share of negative publicity of late, given the grooming issue, and this is the last thing we need."