French investigators find second "black box" from Germanwings crash
Comments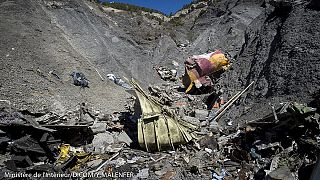 French authorities say they have found the second black box of the Germanwings jet that crashed in the French Alps last week, killing 150 people.
The first black box or voice recorder was found almost immediately after the A320 came down. The Marseille prosecutor investigating the case made clear the audio suggested the German co-pilot Andreas Lubitz deliberately killed himself and everyone on board
At the same time, German prosecutors have revealed that they've taken a computer from Lubitz's home which allegedly shows searches for methods of committing suicide were made in the days leading up to the crash.